COFEE BODY POLISH kami bukan sekadar Coffee biasa ... Diadunkan PREMIUM COFFEE dan bersama-sama bahan premium lain seperti VANILLA EXTRACT, SHEA BUTTER, COCONUT OIL, OLIVE OIL,BROWN SUGAR & SEA SALT pasti membantu anda mencantikkan dan mengebukan kulit badan anda & its organic!!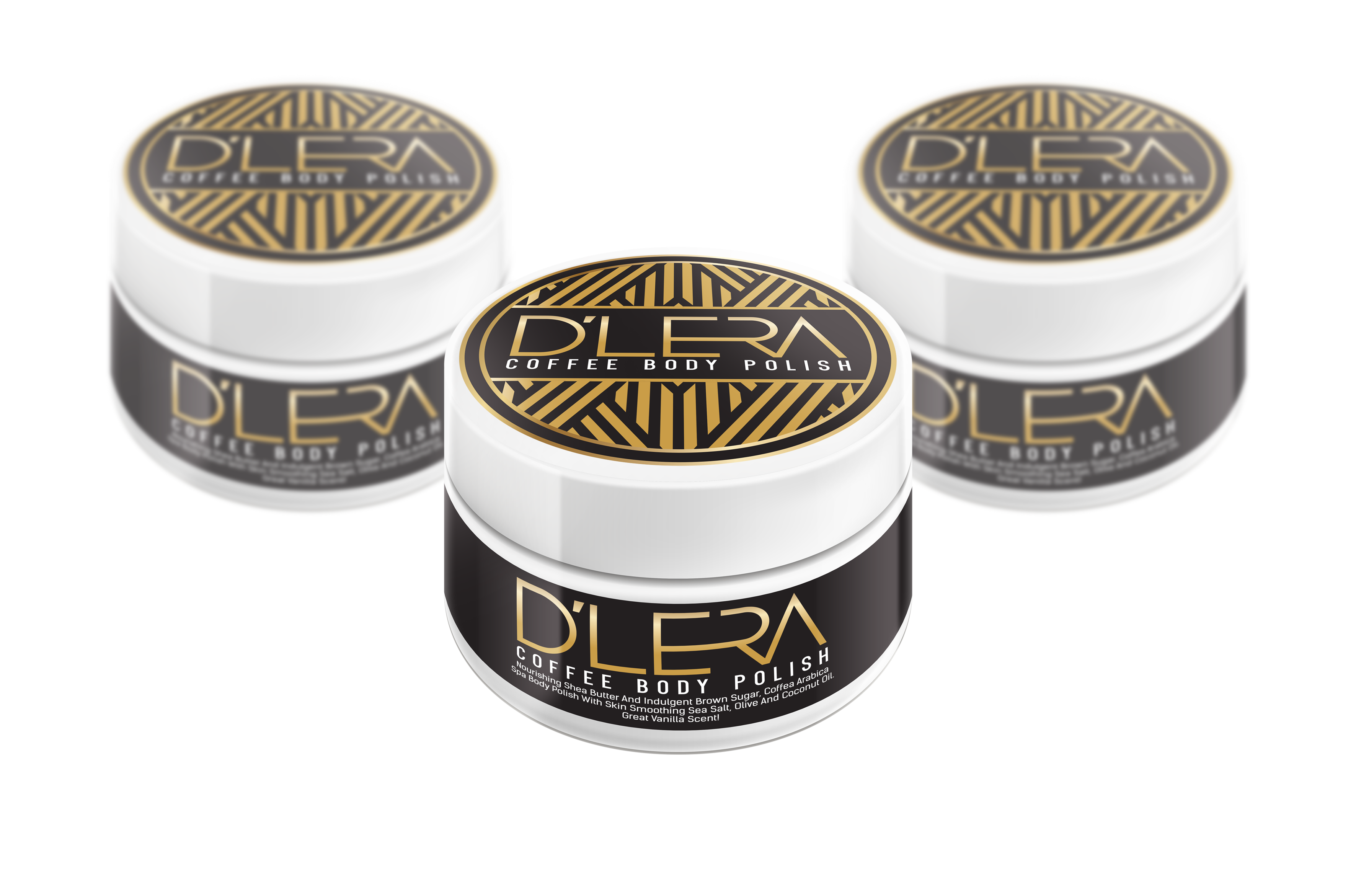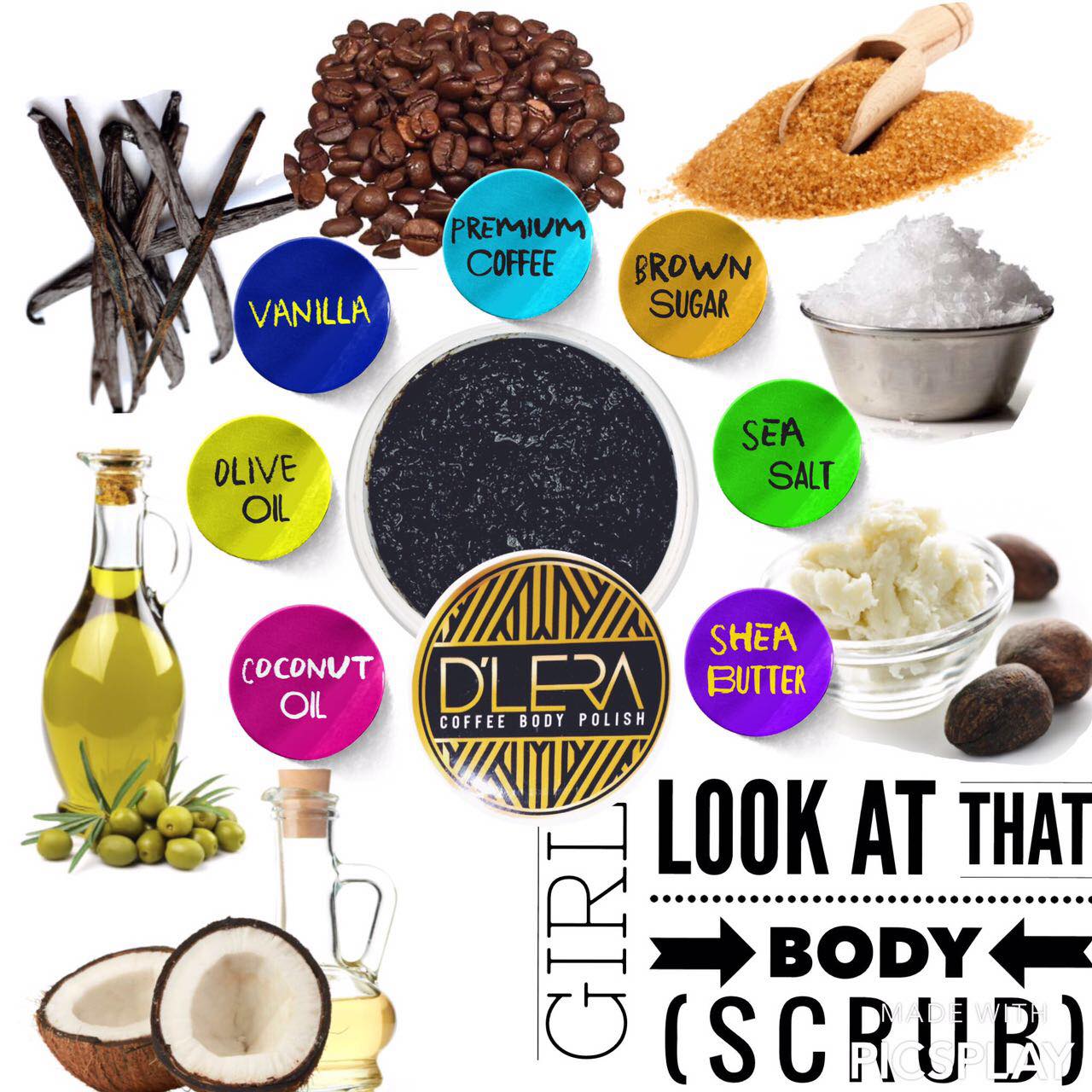 TESTIMONI CUSTOMERS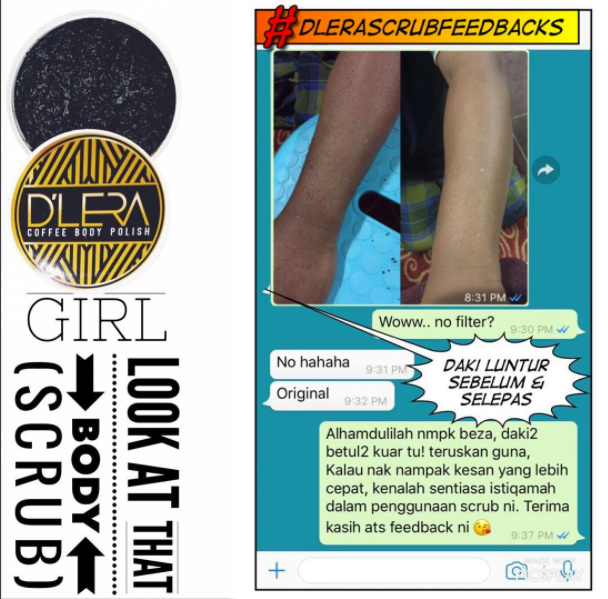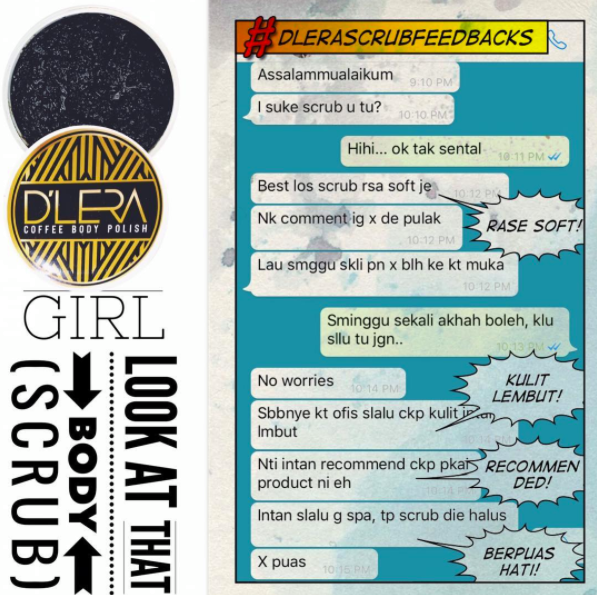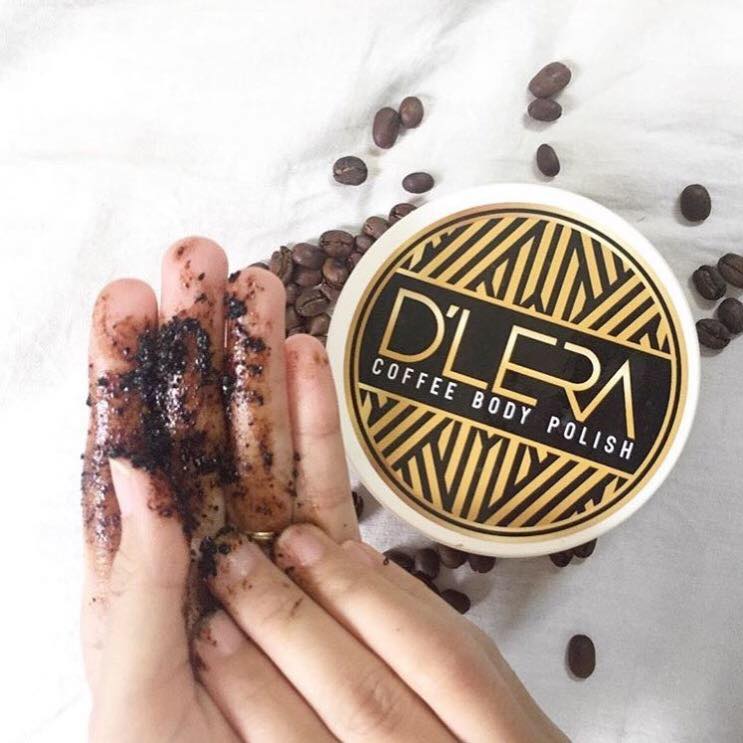 CoffeeScrubByDLera dengan ramuan istimewa dari kopi organik, olive & coconut oil, shea butter, sea salt, brown sugar dan vanilla dapat membantu melancarkan peredaran darah, menanggalkan sel-sel kulit mati dan membantu menghasilkan sel-sel kulit yang baru agar kulit lebih cerah dan dapat menanggalkan selulit.
Cara Mengguna:
Ambil sedikit cofee scrub dan sapu sama rata pada badan yang anda mahu, seperti tangan, belakang, atau kaki. Biarkan kira-kira 5 minit. Kulit anda akan warna perang. Tidak mengapa, ia hanya kesan biji kopi.
Gosok perlahan-lahan seperti anda mencuci badan. Jika anda mempunyai kulit sensitif, ia adalah baik untuk mencuba pertama sedikit di belakang tangan, kerana butiran scrub kopi mempunyai tekstur kasar.
Apabila scrub terasa kering, basahkan tangan dengan air, ia akan membantu memberikan pelinciran sambil menggosok dan mengurut kulit dengan kopi gosok. Urut dan gosok sedikit kuat selama 3 minit.
Seeloknya bilas dengan air suam dan pancuran dengan sabun kegemaran anda.
Kulit kering akan merasakan perbezaannya selepas menggunakan scrub
kopi dengan sebelum ini. Anda akan mendapat kulit yang terasa lembut apabila disentuh dan lebih cerah. Lakukan rutin untuk hasil yang maksimum.
Kandungan:
Kopi organik, minyak almond, shea butter, sea salt, brown sugar dan vanilla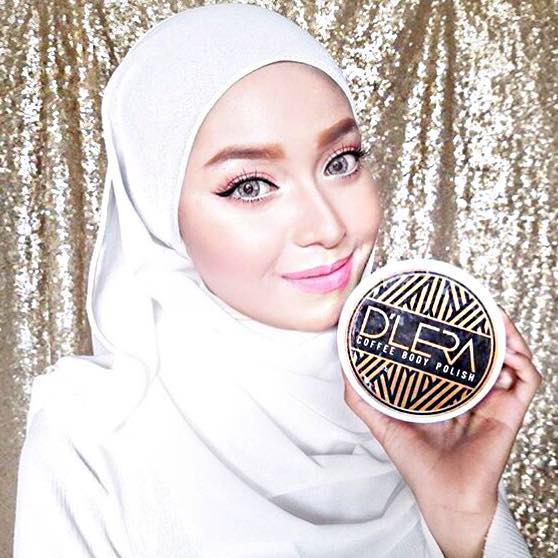 NORMAL PRICE RM45.90
MERDEKA SALE PRICE RM39 ONLY

PAYMENT METHOD
MAYBANK2U
For Maybank2u customer, kindly select your payment method as Maybank2u after you have placed an order. Please click on Maybank2u Pay logo and it will automatically direct you to Maybank2u login page.
SENANGPAY PAYMENT GATEWAY
For others bank & credit card payment, kindly select your payment method as SENANGPAY. It will direct you to SENANGPAY online payment page and you may select your preferred payment options as stated follow.
Note: Transaction charges of 1.5% applicable.
For Singapore customers, you may pay through IPAY88 payment gateway by selecting PAYPAL option.
BANK TRANSFER
For bank transfer, please find our bank account details as follow:

Name : Velove Shieffa Resources
Account No : 562973011727
Bank : Maybank

Kindly email us the following information at veloveshieffa@gmail.com once payment transfer to expedite your order:

Name :
Bank name :
Amount :
Date :
Order ID :

And lastly please attached your bank in slip. Thank you for your co-operation and we shall get back to you as soon as possible once all details received.
Thank you.
Note: Order will be release and cancel shall there be no payment update after 24 hours.